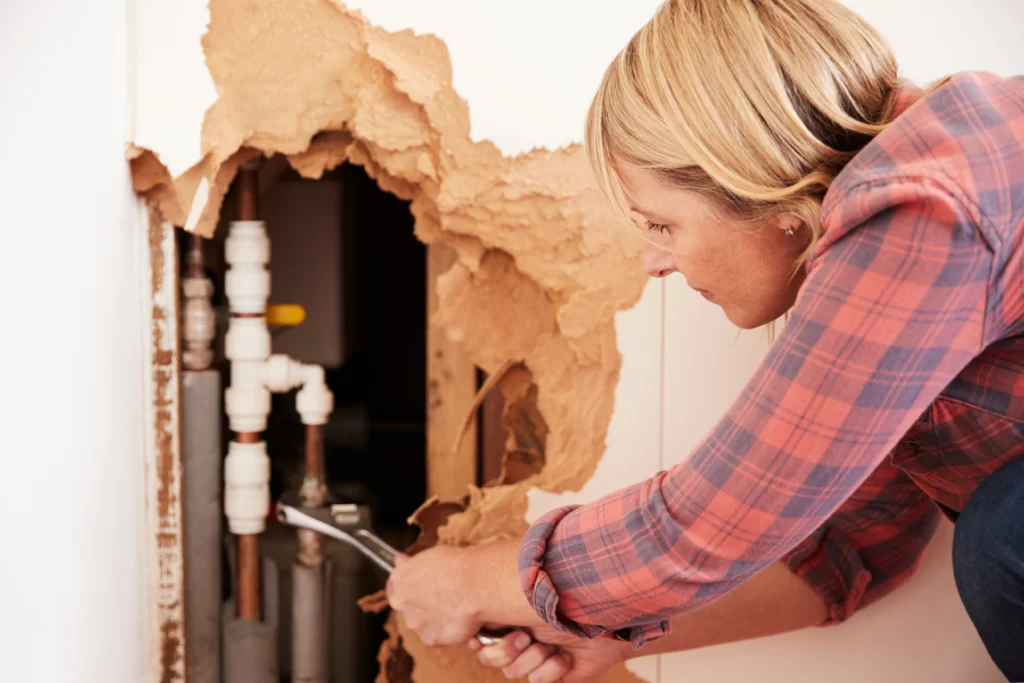 No homeowner in Belleville, IL wants a pipe to burst in their home. A pipe bursting can cause a lot of water damage to your home. It is mandatory to fix this problem as soon as it happens as That water damage can cost you an untold amount of money to fix, not to mention the pipe itself. It is important to know what to do whenever you have a pipe burst in your home. Here we will be explaining the steps you should take.
Turn Off Your Main Water Valve and Water Heater
The very first thing you should do whenever you have a pipe burst in your Belleville, IL home is to turn off the main water valve. This will stop the water from coming out of your pipe. Typically, your main water valve is located somewhere in your basement or sometimes underneath your kitchen sink. In addition to this, you also need to turn off your water heater.
Drain Every Pipe in Your Home
Once you shut off the water, you need to also drain the rest of the pipes in your home. This means you need to run your cold and warm water from your faucet, and you need to flush all of your toilets. This will get all of the water out of your pipes.
Cut The Power in Your Home
Even once you have all the water off, it is best to shut off all electricity running in your home just in case any of that water has contacted electrical outlets. This will prevent a potential l fire hazard in your home.
Access Your Busted Pipe
Have a look at the pipe that had busted. If the crack was small enough, you should be able to fix the problem yourself using special tape meant to fix these problems using bonding chemicals. It is still recommended, however, that you have a professional plumber look at your pipe to see what went wrong and fix the problem if it was big enough.
Documenting The Damage for Insurance
Make sure to take videos and pictures of the damage caused by your pipe bursting. You can use this proof of damage whenever you are filing an insurance claim for the damage.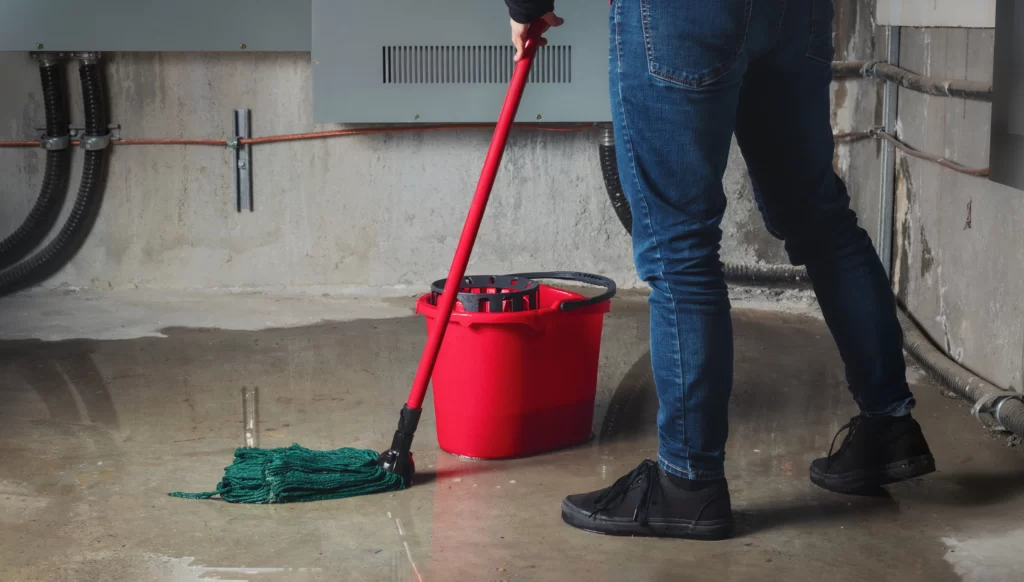 Cleaning Up the Damage
After everything is said and done, you need to start the cleanup process immediately. This means getting the carpets cleaned, having the wood fixed, having the area dehumidified, and sanitizing the area to prevent mold growth.
If you need assistance with a busted pipe in your Belleville, IL home, give our team of expert plumbers over at Bailey's Sewer and Water a call today!